VISIT TILLAMOOK COAST
A CASE STUDY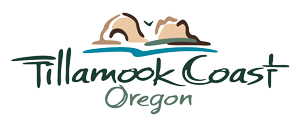 Destination tourism organization Visit Tillamook Coast hired Word's Out PR in the fall of 2014 to launch a public relations campaign to generate awareness of Oregon's Tillamook Coast as the ultimate Pacific NW coastal destination. Through public relations strategies including news releases, media outreach and social media management, the challenge was to identify and carry out the best strategies to reach its target audiences.
SERVICES INCLUDED: TRADITIONAL MEDIA, SOCIAL MEDIA, BLOG WRITING
CLIENT GOALS
---
To provide information, service and inspiration for visitors before, during and after their visit to help them make the most of their Tillamook Coast journey.
increase of annual lodging tax revenues in first two years
over goal of requests for visitor guides, up 20% from 2016
over goal for news stories, articles and media coverage
Facebook followers: 5,000 to 18,000 in 2 years' time, 200% over goal
Twitter followers: 400 to 2,000 in over a year's time, 50% over goal
Instagram followers: 120 to 2,900 in over a year's time, 100% over goal
Statistics are a two-year summary from 2014-2016