DALE'S REMODELING
A CASE STUDY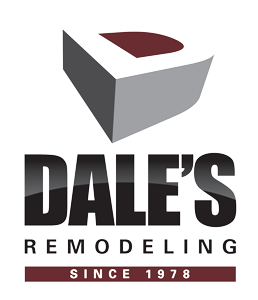 Dale's Remodeling, a residential remodeling company in Salem, Oregon, hired Word's Out PR in 2014 to increase its brand awareness, generate media coverage and improve search engine optimization. One of the company's main challenges was to rival its competitors for local earned media space in the form of articles, announcements, stories and general news coverage. Dale's had plenty of news to share, but did not have the strategies or methodology in place to deliver that news. Word's Out PR strategies for this campaign include traditional PR methods such as news releases and article placement, as well as emerging PR methods, such as developing original content through the company's blog.
SERVICES INCLUDED: TRADITIONAL MEDIA, BLOG WRITING
CLIENT GOALS
---
To develop and maintain a strong, positive reputation as the best residential remodeling company in Oregon's Mid-Willamette Valley and to introduce VP of marketing Kayla Van Lydegraf as a new leader and face of the company.
of referrals annually come from PR efforts
media placements annually, on average
in google search results for 'Salem oregon remodeling'
Created two-year blog archive, providing more depth and SEO to the website.
Maintain regular blog updates, at least two to four published posts per month.
Statistics are a two-year summary from 2014-2016.